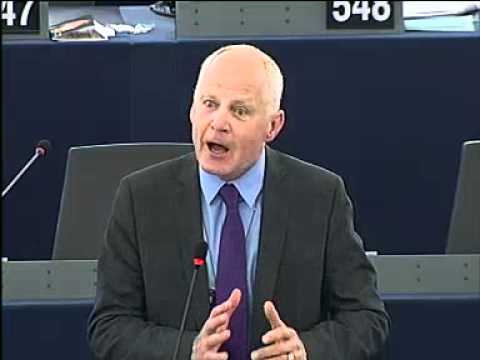 My contribution to the debate on homophobia which took place in yesterday's Strasbourg plenary:
"Madam President, I welcome the contribution from Mr Busuttil. I hope that we can all, as one house, vote in favour of denouncing homophobia. Homophobia blights and destroys lives; it destroys the lives of those who actually practice it, as well as those who experience it. Hate crimes, homophobic crimes and transphobic crimes scar our continent. As Madam Reding said, that young man in Brussels died for the simple reason that he was a homosexual.
The laws being enacted in Moldova, in Ukraine and in Russia are a step backwards. They are not a step forward towards understanding and celebrating diversity or people, but rather a step towards saying that, in order to have the protection and the respect of States and institutions, you must conform to a very narrow stereotype.
Madam President, it makes absolutely no sense. Two twins born to proud parents grow up looking the same, behaving the same, but one wishes to declare that she or he is homosexual and the other heterosexual. For that simple reason the child that was loved and protected by that state and by its institutions is immediately denied the equal protection and support of the state. They are even denied education that tells them that it is indeed okay to be who they truly are and that others in history have been exactly the same. There are people in the European Parliament and other parliaments, and Presidents and Prime Ministers. But no, we suffocate people with oppression and take away information and education that can help them become the unique individual that they were born to be and the unique individual that deserves to love and to be loved.
Yes, Mr Busuttil, I absolutely agree with you that we must respect the limits of our competence. I do not want us to start amending what we have agreed, but we must not limit our aspirations for other Member States. That is extremely important. I do think that if we do not name these countries, we cover them in a cloak of anonymity and we encourage others to join them by bringing in laws which are homophobic and which seek to treat people unequally.
Madam President, Madam Commissioner, let me finish on this. I can see at least one person sat in this house who has experienced homophobia. I too, as an openly gay man, have experienced homophobia, but very, very rarely. Why? Because I was given the benefit of a family and a society and education that supported me so that I could become who I am and to be proud of who I am. That aspiration and that opportunity must be given to every individual of the European Union and beyond. Thank you for your indulgence."